Are you tired of dirty and streaky windows? Do you want to achieve sparkling clean windows without breaking the bank? Look no further than your own home for an effective DIY cleaning solution.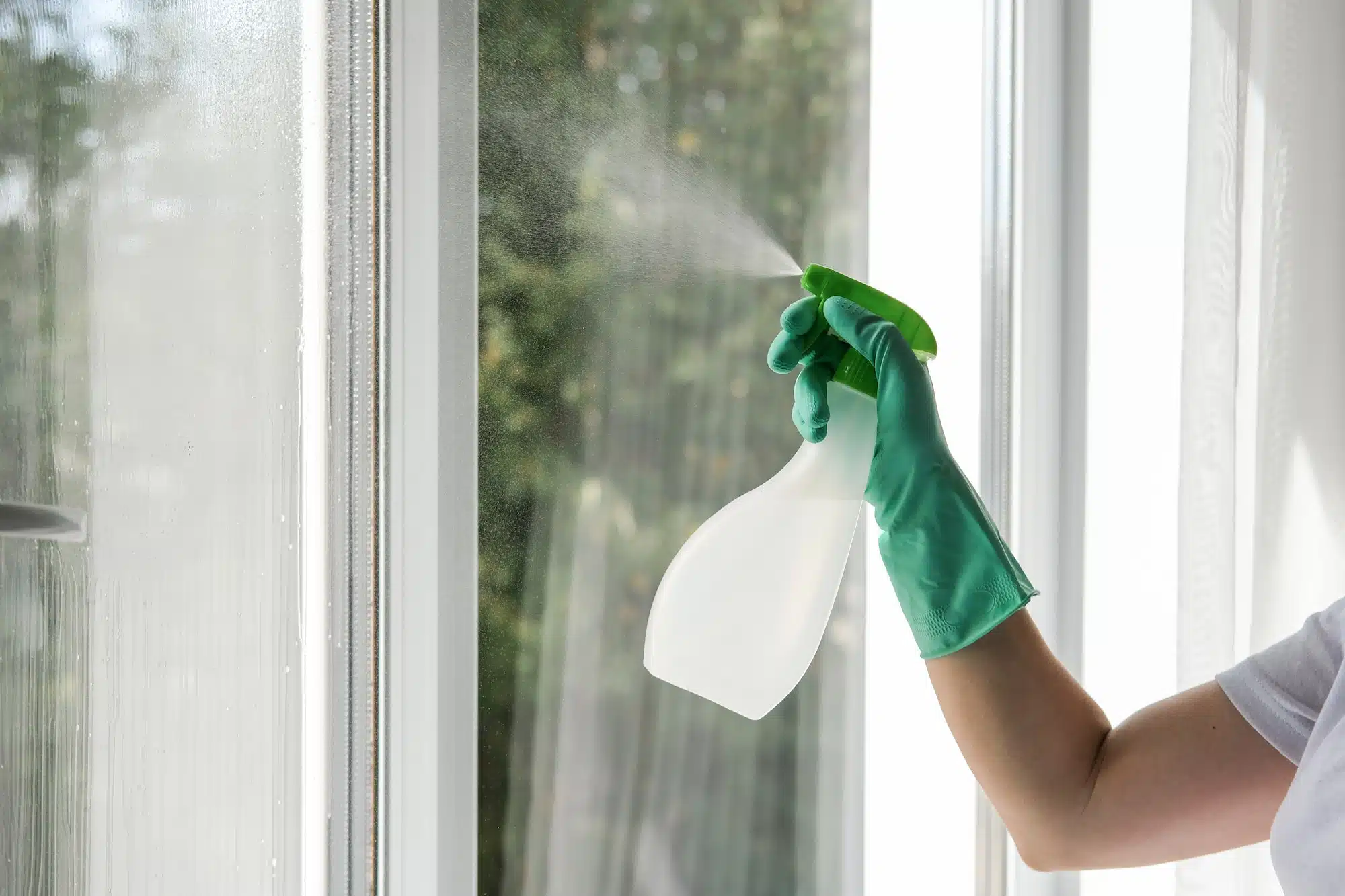 Why DIY Cleaning Solutions Are Better Than Store-Bought
Before we dive into the recipe for our DIY cleaning solution, let's first discuss why it's better than store-bought options. Many commercial window cleaners contain harmful chemicals that can be dangerous to both humans and the environment. By making your own cleaning solution, you have complete control over the ingredients and can ensure they are safe and natural.
The Ingredients You Will Need
To make our DIY cleaning solution, you will need just a few simple ingredients that you likely already have at home:
White vinegar
Water
Dish soap
Essential oil (optional)
The Recipe for Sparkling Windows
Now that you have your ingredients prepared, it's time to make the cleaning solution:
In a spray bottle, mix together 1/4 cup of white vinegar and 1/2 teaspoon of dish soap.
Add 2 cups of water and shake the bottle to mix the ingredients.
If desired, add a few drops of your favorite essential oil for a pleasant scent.
How to Use the Cleaning Solution
Using our DIY cleaning solution is simple and straightforward:
Start by removing any loose dirt or debris from the window with a dry cloth.
Spray the cleaning solution onto the window, being careful not to oversaturate.
Use a squeegee or a clean, lint-free cloth to wipe away the solution and any dirt or grime.
Repeat on all windows until they are sparkling clean.
Tips and Tricks for Perfectly Clean Windows
Achieving perfectly clean windows takes a bit of effort and technique. Here are some tips and tricks to ensure your windows are sparkling:
Use a squeegee for best results. A squeegee is more effective than a cloth at removing the cleaning solution and any dirt or grime.
Clean your windows on a cloudy day. Direct sunlight can cause the cleaning solution to dry too quickly, leaving streaks on your windows.
Don't forget to clean the window frame and sill. Use a separate cloth or sponge to wipe away any dirt or grime from the window frame and sill.
Use newspaper to buff away any streaks. If you do notice streaks on your windows, use crumpled newspaper to buff them away for a perfectly clean finish.
Conclusion
In conclusion, achieving sparkling clean windows doesn't have to be expensive or complicated. With just a few simple ingredients, you can make a DIY cleaning solution that is safe, effective, and affordable. By following our tips and tricks, you'll be able to achieve perfectly clean windows in no time. Say goodbye to streaks and hello to sparkling clean windows!