As the seasons change, it's the perfect time to declutter and organize your closet. A clean, organized closet not only makes it easier to find what you need, but it can also reduce stress and increase productivity. In this ultimate guide to deep cleaning your closet, we'll share tips and tricks to help you get rid of clutter for good.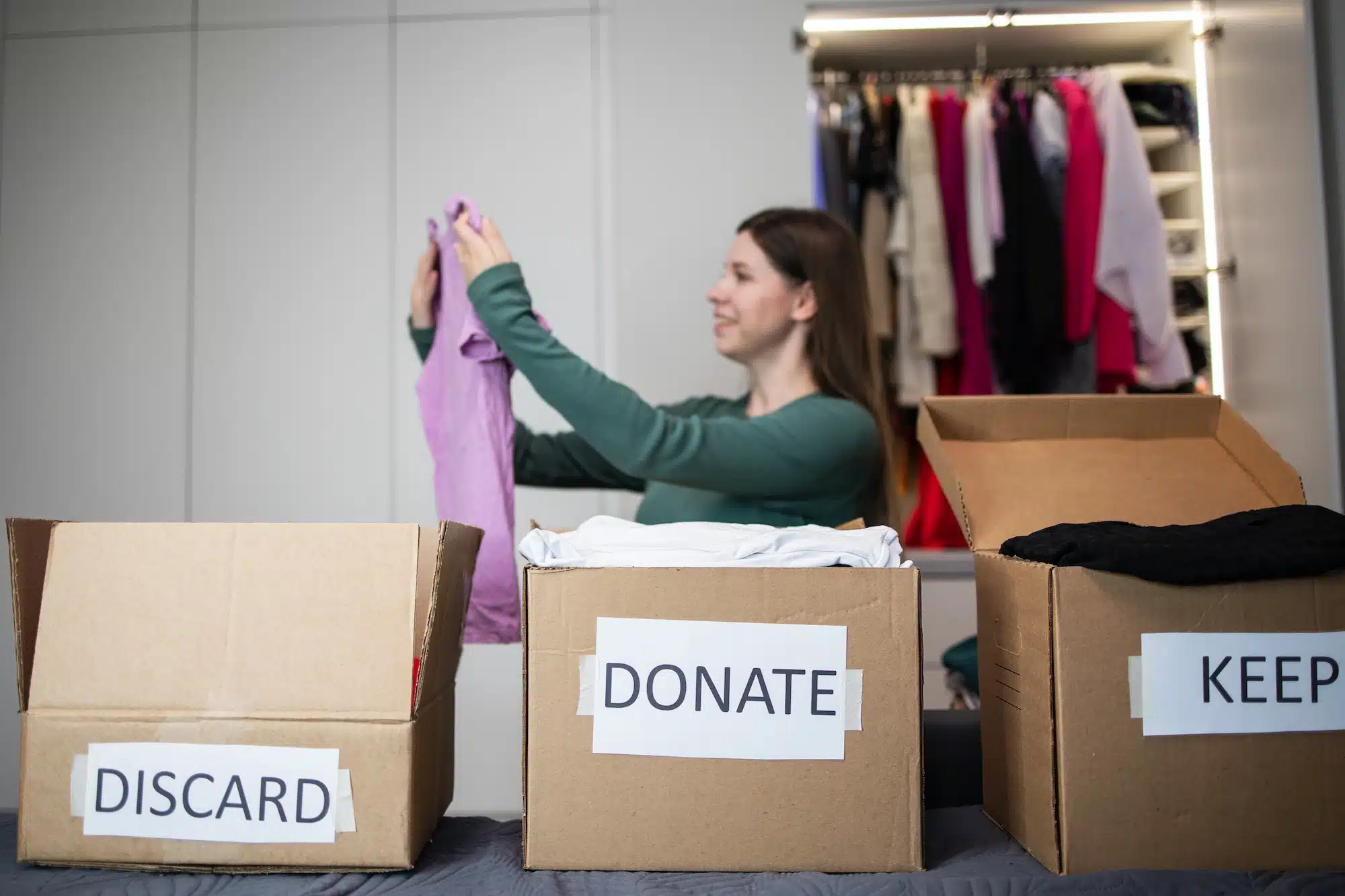 Step 1: Take Everything Out
The first step in deep cleaning your closet is to take everything out. This allows you to see exactly what you have and gives you the opportunity to sort through it all. As you take each item out, ask yourself if you've worn it in the past year. If the answer is no, it's time to let it go.
Step 2: Sort Into Piles
Once everything is out, sort your items into piles. Create a pile for items you want to keep, items to donate, and items to throw away. Be honest with yourself during this process and don't hold on to items out of guilt or obligation.
Step 3: Clean Your Closet
Now that your closet is empty, it's time to give it a good cleaning. Dust and wipe down all surfaces, including shelves, rods, and the floor. If you have a carpeted closet, consider renting a carpet cleaner or hiring a professional to deep clean it.
Step 4: Reorganize Your Closet
Before putting everything back in your closet, take some time to reorganize it. Consider investing in closet organizers like shelves or baskets to maximize your space. Hang clothes in a way that is visually appealing and easy to access. Use the KonMari method and fold clothes in a way that brings joy.
Step 5: Donate or Sell Unwanted Items
Once you've sorted through everything in your closet, it's time to donate or sell unwanted items. Consider donating to a local thrift store or charity. You can also sell items online through websites like Poshmark or eBay.
Step 6: Maintain Your Clean Closet
Now that your closet is clean and organized, it's important to maintain it. Take a few minutes each day to put things back where they belong and resist the urge to let clutter accumulate. Make it a habit to regularly sort through your closet and get rid of items you no longer need.
By following these six steps, you can deep clean your closet and get rid of clutter for good. Remember, a clean and organized closet can have a positive impact on your daily life. So, take the time to declutter and enjoy the benefits of a clutter-free space.